At In Focus Eye Care, our experienced optometrists and licensed opticians are here to provide you with comprehensive, high-quality eye care.
We strive to always provide you with the best customer service, most current information and education, and the best products on the market.
Our team members have been working in the optical industry for many years and are keen to provide a positive, caring eye care experience for you.
We've been serving customers at our Summerside location since October 2016.
Patient safety has always been a top priority, and it continues to be very important to us.
During the COVID-19 pandemic, we have processes in place to ensure that your appointment is a safe and comfortable experience.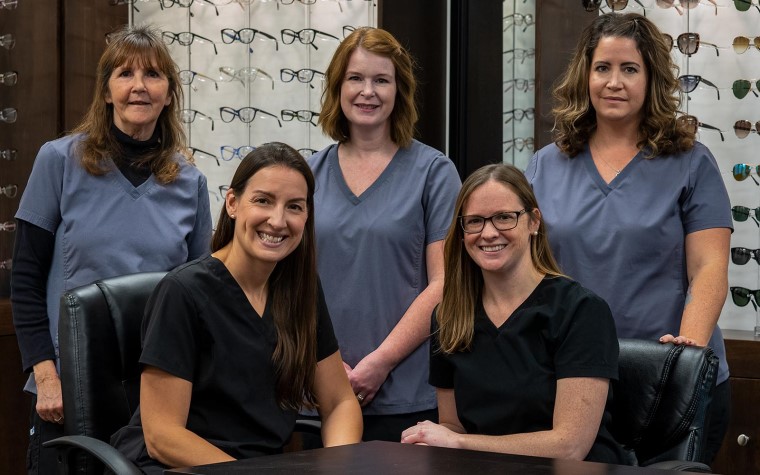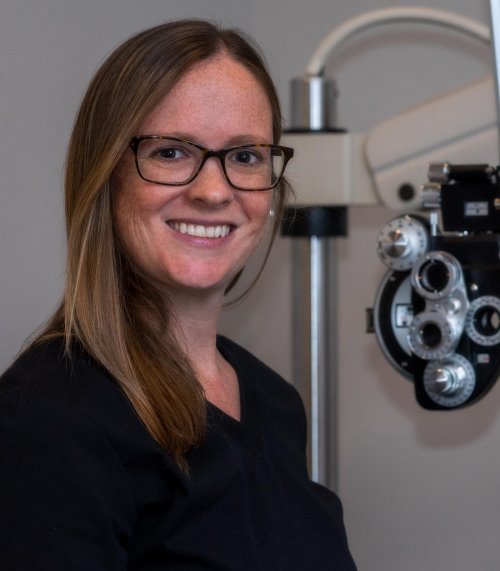 Dr. Angela Arsenault
Optometrist
Dr. Arsenault was born and raised in Summerside, PEI. She attended UPEI where she received her Bachelor of Science and then went on to the University of Waterloo for her optometry degree graduating with honours. Dr. Arsenault is extremely pleased to be back in her hometown practicing optometry. She is currently the chair of the Children's Vision Committee for the PEI Association of Optometrists. When not at work, Dr. Arsenault loves to spend time with her family, friends, and her chocolate lab Bailey.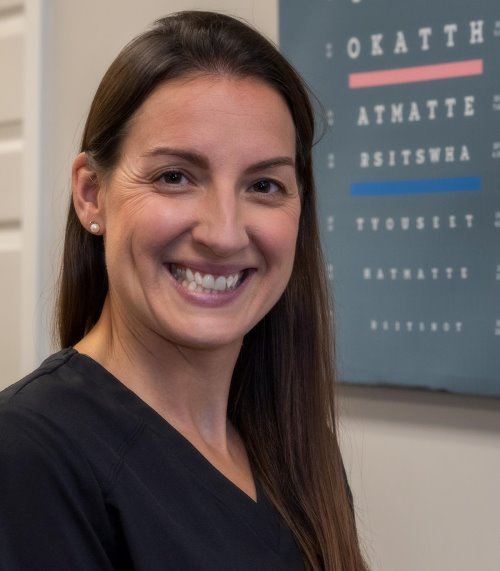 Dr. Sara Anstey
Optometrist
Dr. Anstey is from Charlottetown, PEI. She completed her Bachelor of Science at UPEI, and then went on to the University of Waterloo where she received her optometry degree, graduating with honours in 2008.
In her spare time Dr. Anstey enjoys spending time with her two boys and her husband. She also enjoys playing competitive soccer, travelling and reading.
Team
Receptionist/Assistant & Licensed Opticians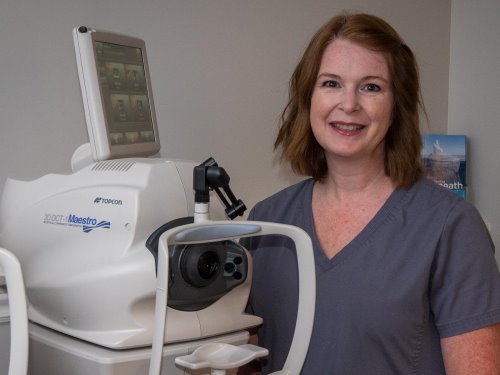 Jennifer Goeseels
Receptionist/Assistant
Jennifer was born and raised in Summerside, PEI and after experiencing life in Ontario for a number of years, she is pleased to have returned home to Summerside with her husband and four children. Jennifer is excited to begin her career in the eye care industry and eager to learn. She brings with her a passion to provide exceptional customer service and many years of clerical experience hoping to ensure each patient's visit to the office is a pleasant one.
Betty Hunter
Licensed Optician
Betty has been working in the optical field for over 40 years. In 1992, she opened and ran Eyecare Optical in collaboration with Richard Bernard, and she eventually took over completely on her own. She has since joined the In Focus team! In her spare time, Betty enjoys being with her 3 dogs, playing and training for agility competitions.